Tallawah Farm is a 25-acre sustainable agriculture demonstration farm building on the rich history of working the land left to their heirs by Vick and Amelia Richard. Family members still reside on the property. However, the portion leased to Campti Field of Dreams allows us to share the knowledge of working the land with another generation. Click here for more information Vick and Amelia Richard  A Legacy Built on Forty Acres, Hard Work and Perseverance.
This farm will teach new and beginning farmers different techniques that will allow them to maximize the production of their own farms but in a way that is sustainable.  We use as a model the work of people such as Jean-Martin Fortier and Joel Salatin. Jean-Martin Fortier has shown that a person can generate income through farming on a small amount of land, which in his case is only one and a half acres.  Joel Salatin has demonstrated how a person can increase the value and productivity of their land through intensive rotational grazing and stacking various types of production onto parts of the farm. By applying these sustainable farming practices, Tallowah Farm shows how small rural farms can create supplemental income, produce affordable locally grown food and grow the local economy.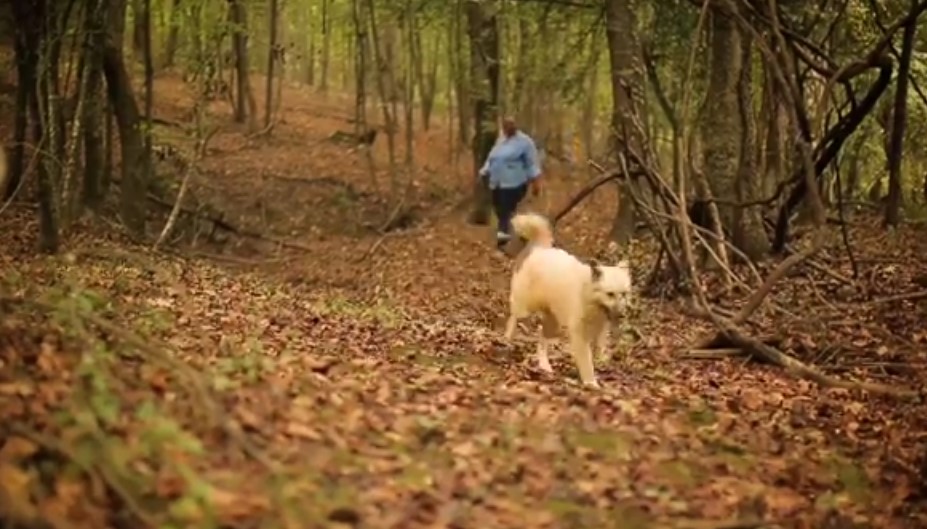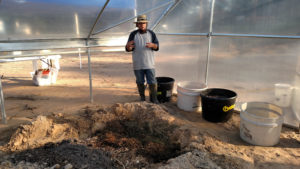 A WORKING FARM
Our goal for the farm is to reduce our inputs from off farm so that they would be no more than 10 percent of a conventional farm. We are nowhere near there yet, but I love Big Hairy Audacious Goals! To do this requires regenerative systems with both plants and animals performing multiple functions.
With the help of Joel Salatin's books, You Can Farm, Pastured Poultry and Salad Bar Beef, Geoff Lawton's videos and Sepp Holzer's Permaculture: A Practical Guide to Small-Scale, Integrative Farming and Gardening, we are starting to design systems that are working for us.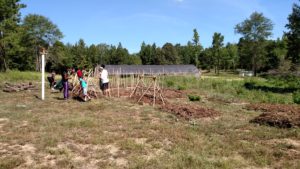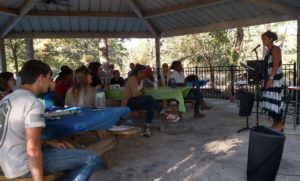 INNOVATE AND EDUCATE
Empower a new generation of farmers with models that are financially lucrative, replicable and scalable to infuse innovation and sustainable entrepreneurship into our rural economies. To build a strong local economy by teaching people how to sustainably grow their own food and be able to make a living while doing it.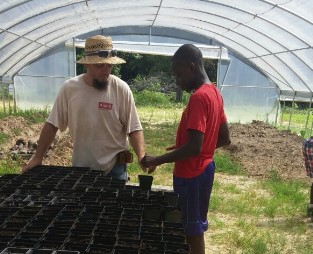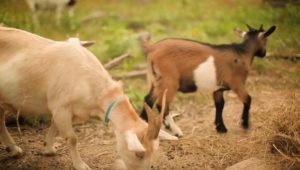 LIVESTOCK PRODUCTION
It is also our intention to become certified organic (or beyond organic) in both vegetable and livestock production, but we will not begin that process until next year because we do not have the financial resources to do so at this time. Since we just got our well in October 2017, we will use 2018 as our base year and then begin our transition in 2019. In the interim, we will focus on building our soil to improve production.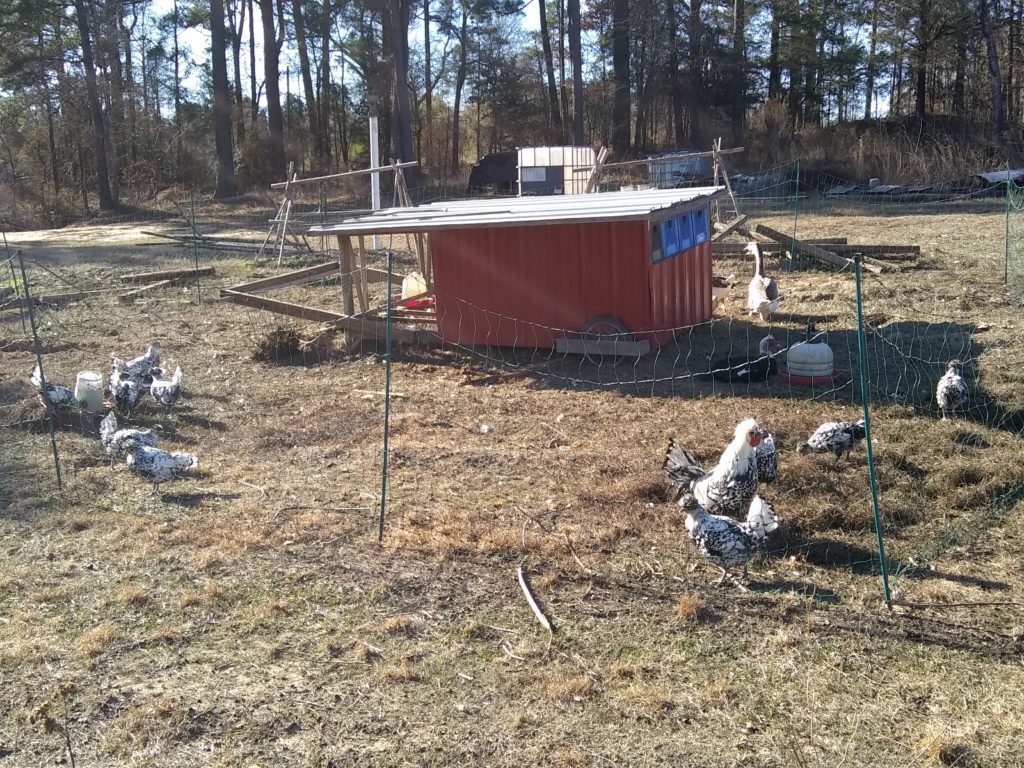 Livestock Production.
Instead of building regular raised beds, we are building hugelkultur beds to improve the soil and retain moisture for vegetable production. We are even using them in the season-extending high tunnels.
Justin Rhodes shared the technical guide for his chickshaw, which we have modified to run chickens in the high tunnel and over our production plots. They eat the weeds (herbicide) and bugs (pesticide), deliver packages (fertilize), and produce meat and eggs (income).
Eventually, we would like to incubate eggs and most of the males will be slaughtered at nine weeks while the females will be kept as layers for eggs first and eventually meat. To get to our factor 10 reduction, all of the feed for the chickens would need to be grown onsite and solar power used to generate energy. This type of systems-thinking we are just starting to implement. To learn more, please join us March 7-9, 2019 at Back To Your Roots where sustainable agriculture technical experts will share their knowledge on both vegetable and livestock enterprises.
Our inventory of animals are constantly changing but we currently have goats, sheep, pigs and chickens. We would like to add a cow-calf operation, which will give us milk for the pigs.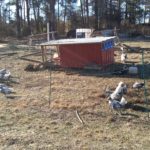 USDA OUTREACH
Tallawah farm serves as a resource in the community. Beginning farmers and ranchers can visit the farm and learn from us. We are currently implementing several NRCS EQIP and CSP This is the fourth year we have partnered with USDA Natural Resources Conservation Services to share information with Louisiana's farmers and ranchers on financial and technical assistance programs to voluntarily put conservation on the ground, not only helping the environment but agricultural operations too. On the farm, we have several practices that we can demonstrate and other innovations we are testing.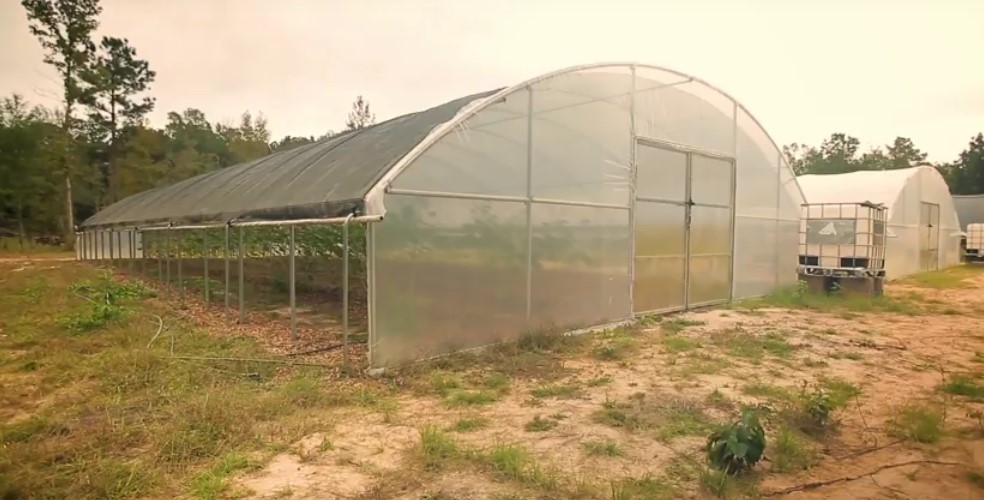 • Season Extending High Tunnels • Well and pipeline for livestock • Cross-fencing (Coming Soon)
Four acres of sensitive land placed into the conservation stewardship program. One acre seeded with perennials for pollinator habitat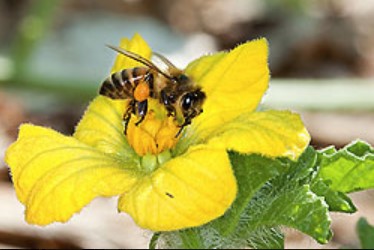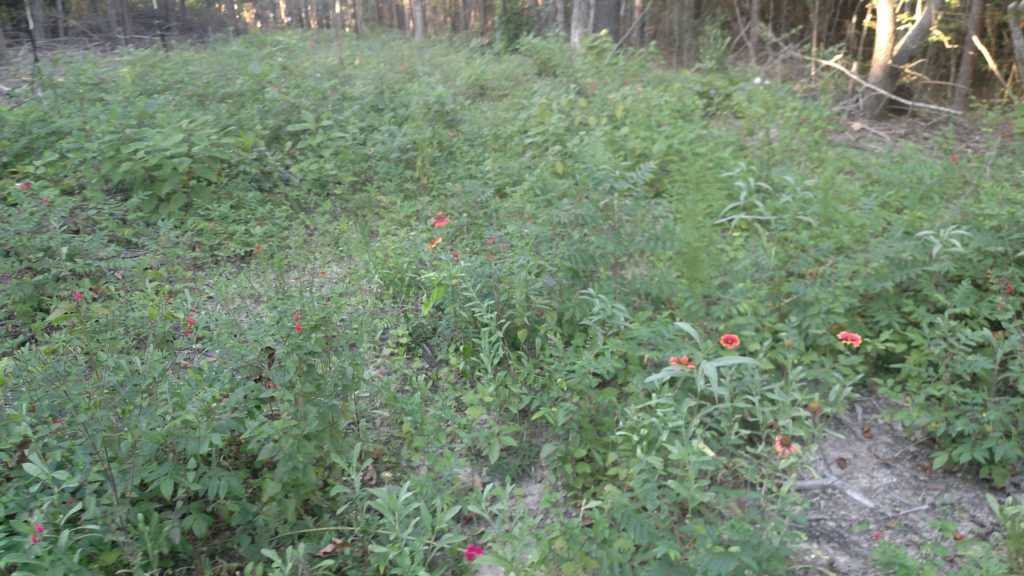 USDA Outreach Success Stories